On deep speculation, we can notice that the construction industry is lagging in a lot of aspects. Despite being one of the core fields, when compared to other genres, this field lacks development in all dimensions. Be it economic, social, or technological aspect, the construction industry is highly unorganized. The methods of construction remain the same and there is no major technological transformation as such. The uncertainty and disparity in work cultures have also remained the same. Overall, we can sense that there is a lot that needs to be done, which needs to be revised and improved in the construction industry. Though construction is a major genre and much needed for the development of the country. Thus, we can see highly unhappy hearts and stressed minds- right from the construction site to the architect's office. Therefore, each aspect of this industry needs a modular approach.
The need for a change – Switching to modular construction
Construction is a costly and time-consuming affair. On-time construction is extremely rare, and delays are very common. The whole process is extensive and depends on the weather, inadequate planning, unorganized manpower, or a host of other causes. Time-consuming construction projects have a negative impact even before it has been built, especially if the projects experience delays or inconvenience to those who live or work close to the building site. Moreover, some projects that need to be completed faster remain unachievable due to traditional methods of construction. Thus, modular construction is of utmost importance to match up to the current needs.
Let us today take into account the methods of construction, we can deal with the other aspects later. So, what can be done to bring in modern methods and technologies in construction?
Modular Construction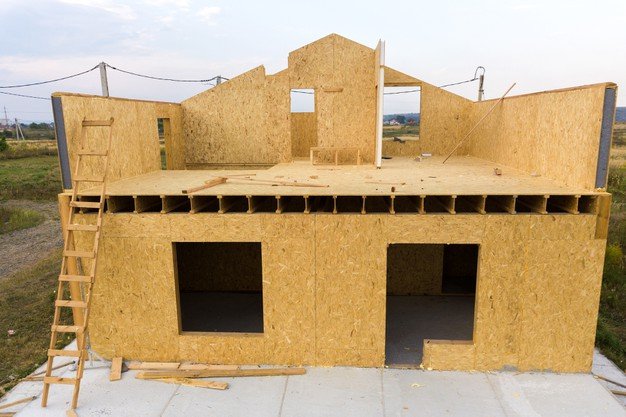 Modular construction refers to a process in which a structure is constructed off-site as per the on-site requirements using the same materials and design as used of conventional construction or employing modern technology as per the need. These prefabricated structural elements are usually erected in half the times as needed for conventional construction. The building is in a way produced in form of modules, which are then assembled on site. This method also reflects the identical design intent making the whole process cost and time-effective.
Modular construction certainly is cost-effective, but that is not the primary benefit. The primary benefit of modular construction is the time required for the process and the good ROI i.e and the faster return on investment. The modular construction facilitates an industrialized assembly which happens simultaneously with site preparation. Thus, the total time taken for the construction can be dramatically reduced. Often by the time the site is ready the factory-built modules are ready to be assembled on site. A modularly built structure can reduce the construction time and start operations at the earliest due to the reduced time and thus can leverage this time to maximize revenue generation.
Apart from this, work safety is an important benefit of modular construction since workers are all working in a safe and controlled environment and there are reduced chances of life hazards. Therefore, modular construction refers to enhanced productivity, increased predictability, and cost-effectivity.
In Conclusion
Whether a given market is likely to embrace modular construction is dependent on a lot of factors. The two major determinants are demand for real estate and relative costs of skilled construction labor. The labor shortages and large demand and supply gap for housing intersect, making modular construction relevant in the west. In India, for architects, developers, and owners alike, modular construction companies today can align with various levels of design and construction proving this method to be beneficial for exploring the various aspects of modern-day needs in the construction industry.
Usually, this type of offsite construction is chosen early in the design development process, thus building the project around this methodology, to avoid redesigning. Most modular companies, however, can alter a site-built design and create a modular version as and when needed, so it's never too late to explore the possibilities!