An Overview:
In a world of affordability and economy, tiny homes are on the rise. Over the past several years, 'downsizing' and 'living tiny' have entered the lexicon way of house movement with popularity. Tiny house owners are attempting to prove that bigger isn't always better. Since the movement is still new, regulations and building codes don't exist yet, causing the owners headaches.
There is no secrete that tiny houses have become popular in recent years with minimalist living. From the reoutfitted RV's to prefabricated and futuristic pods, the world of architecture has seen everything. Communities have thrived well and are gaining popularity in North America, New Zealand, East Asia, and more. The communities bring together minimalism with social interaction with like-minded families into tiny neighbourhoods.
People nowadays choose to build or buy tiny homes that are mobile as a way to be able to travel from one place to another. As one may assume, tiny houses are traditionally 500 square feet or less and prioritize affordability with sustainable living. Below mentioned are Tiny house communities, that might inspire you to go tiny.
What to look for in a Tiny Home Community:
Tiny homes on wheels are portable but they come with their own challenges likes moving around, or getting used to minimalist living. Things to take into account:
Amenities: Various tiny home villages are set up in RV parks, you pay monthly rent for the spot and it includes power, water, internet, and even black/grey water connections. Other amenities like community events, BBQ's, walking trails, pools or traditional neighbourhood are also a part of the community village.
Local Laws: Many municipalities don't allow tiny homes under the current development plan or zoning rules while looking for potential spots. The tiny home community must be free of all enforcements and 100% legal.
Renting vs. Buying vs. Parking: Many tiny home communities offer a mix of rental spaces. Some of them are a tiny community with parking while some charge monthly for a spot to park your tiny house.
Permanent Tiny Homes vs. Tiny Home Parking: Permanent tiny communities give you all the savings and environmental benefits of tiny living. These are built up to code by professional contractors and accommodate all the amenities. Searching for parking includes its own problems like legalities, municipal laws, etc. thus permanent tiny homes here prove to be best.
LuxTiny Community, Lakeside, AZ
Located in the northeast of Phoenix in the beautiful White Mountains, LuxTiny is home to tiny house community and manufacturer. the community covers 6 acres and aims to become a low-impact green community. The extended plans upon completion include walking paths, community gardens, chicken coops, solar panels, etc.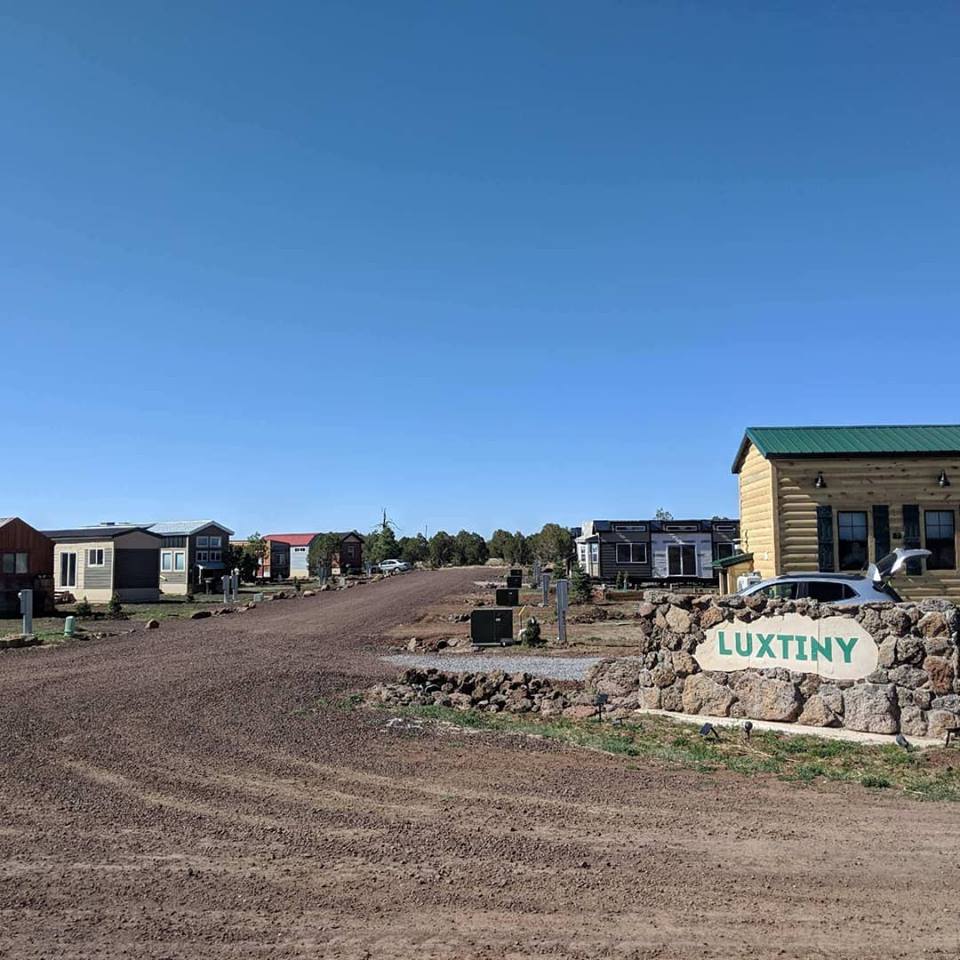 Tiny House Community Florida:
From zoning laws to insurance for towing, tiny houses need to meet classifications for towable recreational vehicles. Located in Orlando Lakefront at College Park, the tiny house community has taken over, consisting of 13 abodes (R.V park home). They can accommodate 40 more tiny houses with a monthly range from $350 to $550 per month.
Acony Bell Tiny Home Village, Mills River, NC:
Situated in the south of Asheville in a picturesque setting, Acony Bell Tiny Home Village a result of outdoor enthusiasts who are passionate. The village doesn't provide tiny homes for people to buy, but rather the residents can live there for the long-term or short term. Activities like a community fire pit, communal gardens, walking trails is enjoyed the most in the village.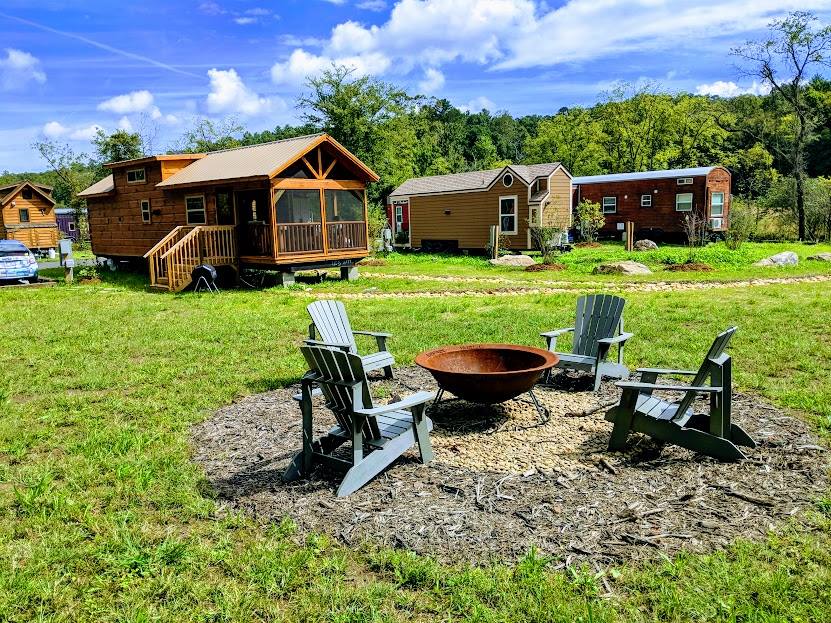 Cedar Springs Tiny Village, New Paris, OH:
Cedar Springs has a unique distinction of being located across the lake from a resort. The Tiny Village is in the west of Dayton in New Paris, OH neat the Ohio-Indiana border. The village offers daily or seasonal passes where residents can have pool and beach access, go fishing, scuba diving. The area has so much to offer like farmer's market, snow tubing in winters.
Tiny Estates, Elizabethtown, PA:
Tiny Estates covers 14 acres and has 25 tiny houses on-site as of January 2019. People can bring their own tiny homes onto the property and have rentals available on site. The main vision is to use the property to showcase, 'how tiny homes can be built in high quality and appealing way to help make changes in zoning'.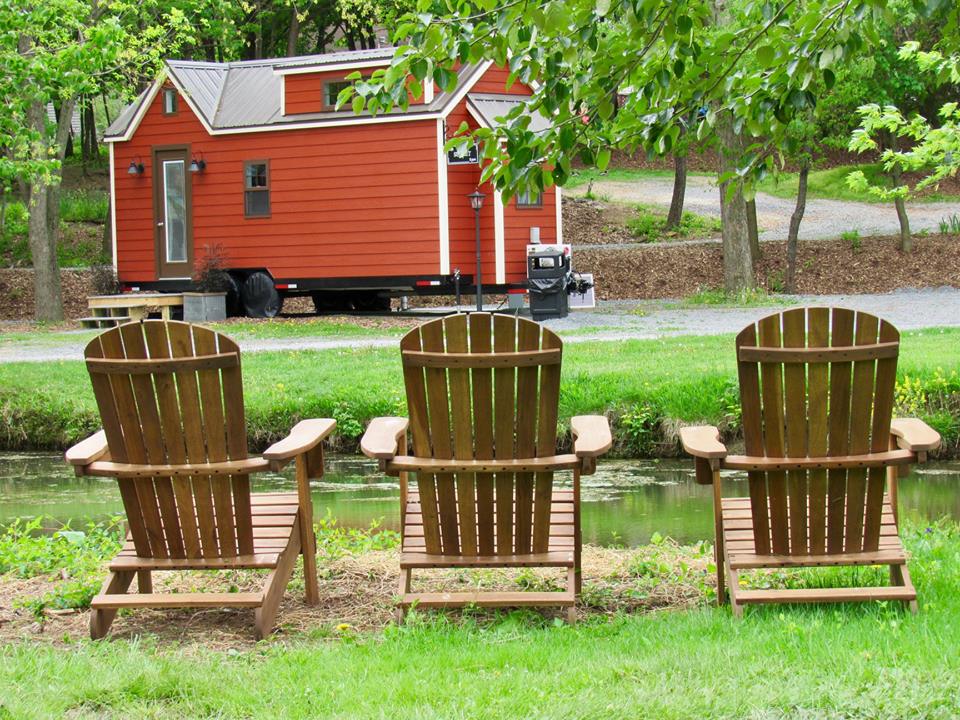 Community First! Village, Austin, TX:
The goal of Community First! Village is to help the chronically homeless population in Austin. It's a 51-acre community that aims to provide affordable and supportive housing for men and women who live on the streets. Various amenities for community members like community gardens, walking trails, outdoor movie theatre with a medical facility, makes it the best option.