Not all students prefer jumping into the career path of practising architecture. It is great when you design, but it could be dreading when you cannot look at those mere lines and strokes on the black background of Autocad figuring out where did you go wrong!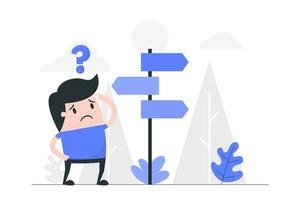 Hence, there are different options for graduates from the field of Architecture, where you implement your passion and knowledge of Architecture together. Some of the examples for the same are :
Architectural photography
Architecture Journalism
Landscape Architecture
Interior Designing
Urban Design
Urban Planning
Interior Architect
These are some of the elementary switches in the career path you may make. Obviously, it is never too late to start following what sets your soul on fire.
Now, As I have deemed upon the subject of Architecture Journalism, it does break your routine, exciting opportunities wait ahead, this may be a good time to look into how is it possible.
1.Find your Niche
Find your Niche, what you want to do, how you want to put your views in front of the world, what excites you while you are writing or curating an article. Is it researching, or is it giving constructive criticism? Do you like talking to people or experiencing spaces and writing about them, then, make a portfolio according to your strengths!
2. Don't Restrict your Ideas
You may have a hard time finding a position that suits you perfectly, but, wherever you may go, remember that you can add a pinch of your pixie dust to it. Just keep writing, exploring, and welcoming what opportunities come your way.
3. Search for Internships
Since writing for Architecture is a growing trend, there are many websites which will offer you to write for them, like BlArrow, there are opportunities out there, you have to have a keep eye for it. Don't we always find whatever we are looking for if we look wholeheartedly?
4. Make A portfolio
If you consider going for a job, make a portfolio, apply to magazines, and firms that look for writers have an Architecture degree.
There is a slight difference in the work environment :
For Magazines: You will start writing small articles, not directly reflecting your name, you will have to go through a lot of research work and exploring the space, which if you find interesting is great to start with.
For Firms: You will have a very inclusive area of interest where you begin and which firm has an interest in keeping journalists, or writers for their marketing and other project narrations. This would also include high marketing work and higher preference for working in studios with architects rather than interviewing other architects and exploring different places.
5. Keep Researching and Exploring:
Journalism is not a very explored niche as of now but is becoming highly developed and advanced, so, it is during the times of initiating into this career path that we may become fluent with the ways and means we can execute our journey.
There is no definite road map like the one's architects, developers, or doctors would have while they are starting. But as we move forward, we continue to explore and find a niche that would complement our working style.
As you grow in this field, you can try going for masters if you've selected the career path and are ready to dedicate more time into it. It may be a little tricky, few road bumps are going to slow you down, but it is always better than regrets to literally try what we would want.
In a nutshell, All I would recommend is Architecture does not mean designing buildings only. It is also about various other things such as writing, photography, urban planning, urban furniture designing, graphic design, etc.
It is known as the mother of all Arts for a reason; you actually get to know if you really love designing, a creative outlet, if you have empathy for people, enough to think creatively to solve their problems.
Explore, Learn, Grow, Find, and then settle for what you really would want to do for the rest of your life with the same energy every day!