Today, Security is no longer just about keeping data and information confidential, it's turning out to be much more than that. It is crucial to maintain trust at ground level with customers and hence protecting the organization's reputation and brand. Any type of breach could cause customers to shift their business elsewhere, resulting in material and substantial degradation to an organization's core circle. Getting new customers are several times harder than keeping already existing customers. Legal fees and fines can quickly add up. Publicly trending and highly ranked organizations could see long-lasting negative impacts on their supplier relationships, stock value, and shareholder perceptions. All these are enough to explain why more platforms are getting involved in security decisions. FortiSIEM comes up with a ground-level solution to the above problems. So, let's understand what is FortiSIEM, how it works, why is it needed and how to avail it. Fortinet's Multivendor Security Incident and Events Management is abbreviated as FortiSIEM. FortiSIEM is a solution platform that stops the breaches before they occur through setting up cross-correlation, applies ML(machine learning) and UEBA to improve response.
SIEM stands for security information and event management. It is valiantly available in the appliance, virtual machine and cloud too. FortiSIEM Overview It is well known that, Cyberattacks are a 24/7 reality. The growth of any enterprise is directly proportional to infrastructure, cloud, applications, virtual machines, endpoints and the internet of things (IoT) indeed. This complexity in enterprise means the attack surface grows exponentially. Involvement of resource constraints, a skills shortage, and security becomes everybody's random problem but event correlation, visibility, and remediation are other people's responsibility. Effective security system target on all the devices with their real-time infrastructure, and visibility. But also bring attached queries like what devices represent a threat, what is device capability to manage the threat the business faces. Security management only gets more complex and becomes a headache. There is a long list from Endpoints, IoT, Infrastructure, Security Tools, Applications, VM wares to Cloud that need to keep secures and monitored on regular time intervals. FortiSIEM — Fortinet's Multivendor Security Incident and Events Management solution brings it all i.e. security tools, applications, virtual machines, cloud, IoT, endpoints, infrastructure altogether. It combines correlation, Visibility, Automated Response and Remediation in a single, easily scalable solution. FortiSIEM can be said as a Business Services view, which reduces the complexity of managing network and security operations, freeing resources and improves breach detection. 80% of breaches, across the world, go undetected because of event information noise and skills shortage. FortiSIEM hinders various breaches before they actually occur. We had gone through FortiSIEM as a whole but SIEM is alone a descriptive term. Let's uncover it.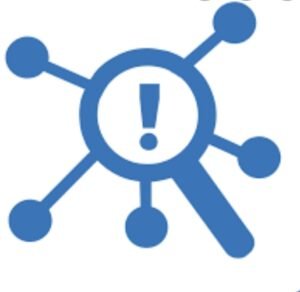 What is SIEM? 
SIEM is a combination of two terms, SEM and SIM. SEM is a security event management and SIM is security information management. When these two terms functions together, they constitute for SIEM. The term SIEM was firstly coined by Amrit Williams and Mark Nicolet of Gartner in the year 2005. In the computer security world, SIEM (security information and event management) provides real-time analysis of security alerts generated by network hardware and applications. SIEM is sold out as appliances, managed services, and software. SIM, SEM, and SIEM are sometimes used interchangeably. The security information and event management, or SIEM is defined by TechTarget as a security management approach that combines SIM (security information management) and SEM (security event management) and as a result, functions into one security management system.
Three major challenges are addressed by SIEM. They are: The vast amount of unsegregated security data makes it difficult to prioritize threats and to see what's happening. IT team members are below trained or less due to the cybersecurity skills gap. The need of demonstrating compliance takes much time other than threat identification and response. SIM, SEM, and SIEM refer to the different primary focus of products. Let's go through each one of them.
Log management- Simple collection and storage of audit trails and log messages.
Security information management (SIM)- Focuses on long-term storage as well as analysis, and reporting of log data.
Security event manager (SEM)- Real-time monitoring, notifications, correlation of events, and console views.
Managed Security service provider (MSSP) or Managed Security Service (MSS) — Evolve around connectivity and bandwidth, virtualization, security, network monitoring, and disaster recovery.
SECaaS — SECaaS stands for security as a service that includes authentication, intrusion detection, anti-virus, anti-malware or spyware, Penetration testing, and security event management, and others.
SIEM: Next-Level 
SIEM systems are a boon for threat Centralized organizations. Research says the average organization receives more than 10k alerts per day, and this number reaches over 150,000 for the biggest enterprises. Most organizations do not have such large security teams to keep up with the overwhelming number of alerts. Ignoring alerts can be tremendously dangerous. A single ignored alert may ruin whole industry. So here comes SIEM functioning. SIEM security communicates a more efficient means of triggering and investigating alerts. SIEM technology collects data from multiple sources which in turn results in faster response to threats. They collect logs and analyze all possible securities events. When an anomaly is detected. It might collect more relevant information and trigger an alert. They are the complete event and Security management solution tools. SIEM solutions have evolved as a key threat detection tool for organizations of all levels and sizes.