Tesla's new "Holiday Update" adds most of the most-awaited new features, which include the ability to play games in Tesla cars using Steam Games support, support for Apple Music, and an upgraded Light Show mode in all their cars.
Table of Contents
Steam Game Support In Tesla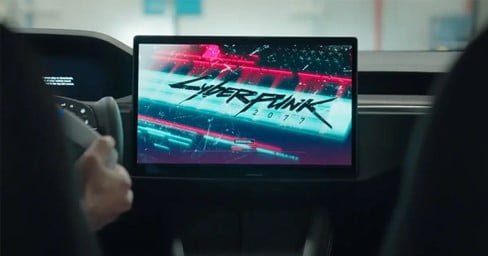 Tesla already offers a bunch of games to play in the car, like Beach Buggy, Cuphead, and many others, but none of them supported Steam. Now, Tesla is going to launch the Steam beta in their cars so that car owners can login to their accounts and play games that are supported by their cars. As CEO Elon Musk tweeted, the company was "making progress" with a Steam integration in July. But now that Steam for Tesla is finally here, owners could have a lot more games available to them.
Tesla says this new update of Steam will be available only for the Tesla Model S and Model X, which are from model years 2022 and newer with 16GB of RAM. Tesla says Steam is bringing thousands of games for cars, but they are checking which ones will work perfectly among them. Tesla's promotional video heavily features Cyberpunk 2077. (It's not the first time Tesla has used Cyberpunk 2077 as part of its marketing.)
Apple Music In Tesla
Steam isn't only a new app coming to Tesla; the company is finally getting Apple Music support for your cars. The app had reportedly appeared in a Model S in a museum exhibit last month, and now it's officially rolling out as part of an official Tesla release. You will be able to use your Apple Music Tesla to listen to your favourite playlist while driving.
Light Show Upgrade and Other Features In Tesla
With all of these applications entering Tesla, they have also improved some of their existing features. Tesla has upgraded its light show, in which multiple Tesla cars can sync together simultaneously to create your own orchestra of light. You'll also be able to make Zoom calls from the cabin camera and view the inside of the car from the Tesla app while in Dog Mode or Sentry Mode. The update, officially numbered 2022.44.25, is rolling out now. All these features will appear across multiple vehicles at the same time.
This season, Tesla has released a very remarkable upgrade.
Check them out if you own a Tesla.