Just like us, our buildings have a lifeline and an expiration date. The buildings built in the mid – 70s have now started to wear and tear. With rapid urbanization and cities becoming denser and denser, the high rise and all-inclusive townships are now gaining their due importance. Rapid building and modernization are helping in keeping the cities upkeep in providing housing solutions to a vast migratory group. These methods are rapid but insensitive, to the people, the city, and the environment.
Long gone are the days where the green factors in a structure were treated as a liability, the 21st century is all about going 'greener'. These methods have beneficially targeted the demolished building materials as well. Core organizations like IGBC ( Indian Green Building Council), LEED (Leadership in Energy and Environmental Design), etc. have a special factor reserved for buildings that are built using the demolished materials through recycling. These materials can be used in their raw or pre-demolished form or can be moulded into an entirely new form as per the design requirements. They are known as salvaged materials, that are recycled for reuse.
This era has seen a conscious implementation of green schemes like segregation of wastes, dry or wet into different sections, it has seen rainwater harvesting and water conservation methods both on a micro and macro level. As a conscious country, our old buildings need to be demolished properly. The small changes done on the macro level can have a lasting impact but ignoring the demolishing process of an old structure can lead to much bigger hazards and inefficiencies. This can mainly lead to a lack of space for growth and development, our planet is near to its saturation, and more of this waste can only lead to speeding up of that process.
Demolition process also leads to Co2 emissions and considering the way urbanization is occurring this material extraction can triple in the nearing three decades. It has to be noted that construction waste is not only centric to the larger parts like concrete, steel beams, wood and insulation materials, etc., But they are also related to the smaller parts like bolts, nuts, etc. In the demolition process due to the time constraints and a lack of knowledge, the buildings are crumpled in a bulk. Pieces of the buildings are salvaged in a lesser quantity, for example, windows, doors and higher scale materials are often not preserved due to this compressed schedule and negligence.
The Imagine Studio at Godrej- The Trees is one such project which is a fine example of re adaptive use of the materials and spaces. The Godrej Properties Limited Design Studio (GPL) has been on the forefront in ideating this precinct along with Studio Lotus to come up with the Imagine Studio as an Information Centre for the Township being built on Green principles. This project has an emphasis on protecting nature, heritage amid an urbanist city. For its further development, the demolishing of the current spaces is done with a keen impetus given to the salvaged materials that have aged graciously over the years. The project was a finalist for the Adaptive Re-Use Building of the Year and Metal in Architecture Project of the Year at World Architecture News Awards. Apart from that, it has won several other substantial awards and recognitions.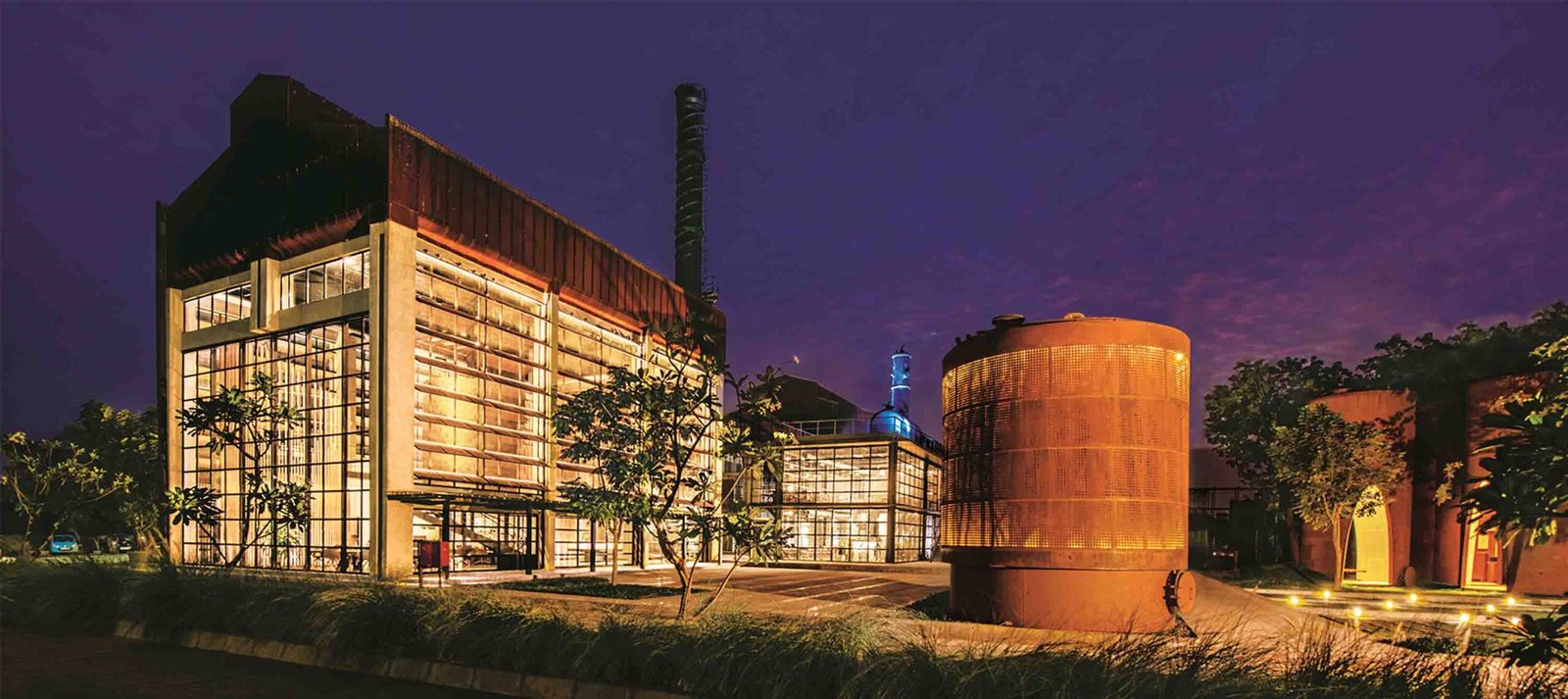 A Copenhagen based Lendager Group has also been at the forefront in exploring the possibilities of salvaged materials in adaptive reuse. The Resource Rows Project is a housing set up which has been built through recycled bricks that are processed, moulded, and placed to create a new façade. This method has indeed proven to be beneficial to reduce CO2 emissions.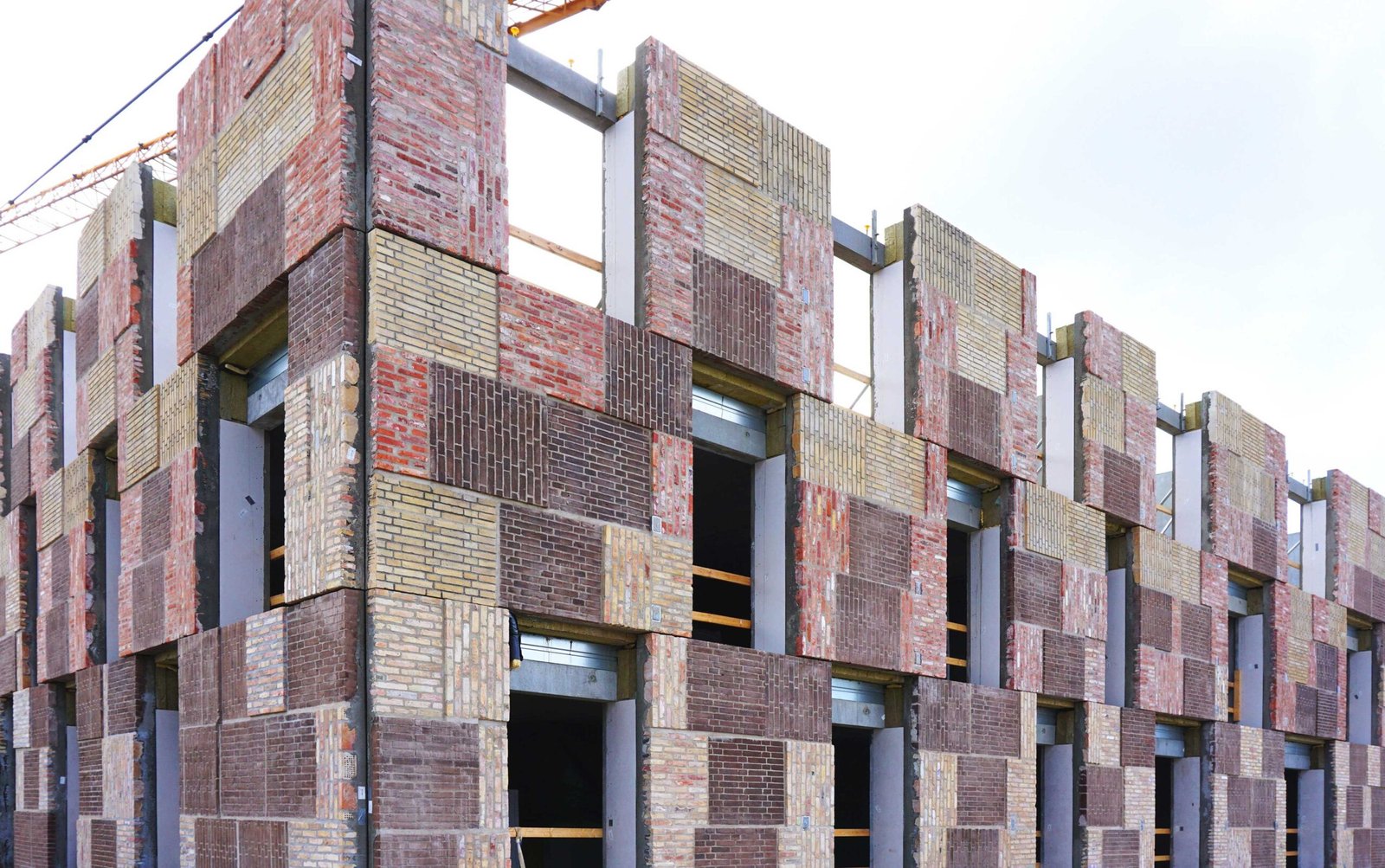 Over the years, many practices have started being aware of the environment and its two-way benefits. Many conscious city residents have also started voicing up their opinions regarding the adversities which could be avoided through viable steps. These steps are not only environmentally sound but they have the power to tackle budget crunches that are faced more evidently in this era. The Industrial Revolution had seen the best and also the worst of the construction industry, we built rapidly but hazardously. Times have changed and so has the thought process of city designing!