21st-century technology is here, and its impact on architectural design and innovation is beyond imagination.
The era has been an exponential growth in the field of technology for architects in fascination with augmented reality. Even with tech like augmented reality, 3D printing, virtual reality, computational design, and robotics, technology is already reshaping architecture technology.
Whatever you do, technology probably makes your life easier. The shift from traditional constructions to the digital world is a result of a new breed of innovative architecture disrupting the industry and heading in exciting directions. Today's architects and designers have access to data and analytics that allow them to focus more on innovation while optimizing performance.
"To survive and thrive in this brave new tech-boom digital world, using emerging technologies to their advantage will envision a better future."
Augmented reality is reaching dynamic heights in today's world. The use of virtual reality tech in architecture is expected to grow even more in firms and offices. Virtual reality companies and BIM software developers work together to create seamless workflows. Using technology to allow clients to 'walk' through the project, experience the project, feel the project before it is built is engaging them into the design process. Mixed reality merging with real, physical environments and virtual, digital environments to produce new environments and visualizations where physical and digital objects co-exist and interact in real-time.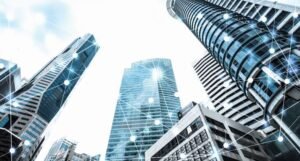 Technology for

Architects & Designers:
Generative Design: It mimics nature's evolutionary approach to design and uses the power of computation to explore thousands of design options. Designers input design parameters and specifications like materials, manufacturing methods, and budget into generative design software and use cloud computing to explore potential solutions generating numerous design alternatives.
Virtual Reality Technology: It uses a camera system that records 3D stereoscopic video in all directions simultaneously. The video is then coupled with 3D sound field microphones to record sounds. Virtual Reality Tech gives you the ability to reconstruct a complete visual and auditory experience. The experience can be achieved by plotting this device in the middle of the site and capturing 360=degree footage. It is compatible with VR lenses and helps users to experience and explore their projects on t level. To date, architects and designers are using VR to create environments that reflect space as it will be first built.
Google Cardboard: A wearable technology more in line with a smart-TV or peripheral worn in public. We, as architects and designers, know how well a space might look like but have no experience in showing what a space will feel like. With this device, you can choose where to look as if you are in the space yourself 'to scale.' Using an image called Photo Sphere, in conjunction with Google Cardboard, offers a fantastic experience. The model is made in 3D, and the output is in the form of 2D renderings or occasional animations. Get it, fold the cardboard, and look inside to enter the experience the space.
The Cube: As all of you might know, client meetings don't always happen in an office or conference room, being prepared to go digital and display your ideas anywhere. The Cube is a miniature mobile projector that transforms any screen into a 'cinematic experience' at a click of a button. The Cube is proved as an incredible item to take to the job site or for presentations with clients' offices rather than your own.
Shapespark: A technology for architects that creates real-time web-based visualizations with natural lighting. The visualizations and renderings are shared via links. It provides users with a stereoscopic 3D view. A communication marketing tool for architecture to easily present deigns and create realistic visualizations for real-estate and stand out with interactive presentations. It also allows clients to enter a space and freely walk around to examine every detail, and there is no distortion in the corners of the screen. Walkthroughs created with Shapespark leverage HTML5 & WebGL standards to open directly from a web browser, and there is no need to install anything.
Fuzor: A software that takes your project from conceptual design through construction as it speeds up the process to get designs done into virtual reality. Fuzor also allows users to perform and improve on their designs.
Touchable Holograms: The technology was first seen in Japan. A three-dimensional virtual project which can be manipulated by human hand. The pulses respond to human touch, so that-when interrupted-the holograms' pixels can be manipulated in mid-air.
Architecture has always been the most visible form that people experience in day to day life that allows you for so many unique career paths within — as a profession, behooving us to step up a few notches and recognize the importance of technology collectively. As this shift is far beyond in work, more and more design firms will hire data scientists and analysts to fuel up their potential with the technology-driven world.
To know more about Architecture Technology, Stay Tuned. Till then, you can visit the Security Awareness Section for day-to-day cyberattacks and how to prevent them.
Previous Coverage: