An Overview:
The rumours and indeed true! Apple's first floating store is all set to open soon in Singapore. This new Apple Store is located in a futuristic giant ord that lights up at night and will be situated on the city-state's waterfront. Although it will be named Apple Marian Bay Sands after the hotel complex, it will be a part of. It will be a massive silver ord located near the opulent Marina Bay Sands Hotel in Singapore.
"We will soon open doors to our new store by the Bay. Apple Marian Bay Sands will be at the heart of creativity, a place we've made for you to capture your ideas and passions. It will be a space for you to explore, connect and create something new. We can't wait to see where your imagination takes you." – Apple writes on its website.
According to a team, the New Apple Store is set to have an elevated boardwalk and an inderwater tunnel connecting to the Marina Bay Sands. During the day, glass panels will offer views of downtown and the iconic waterfront, while at night the store will gently glow.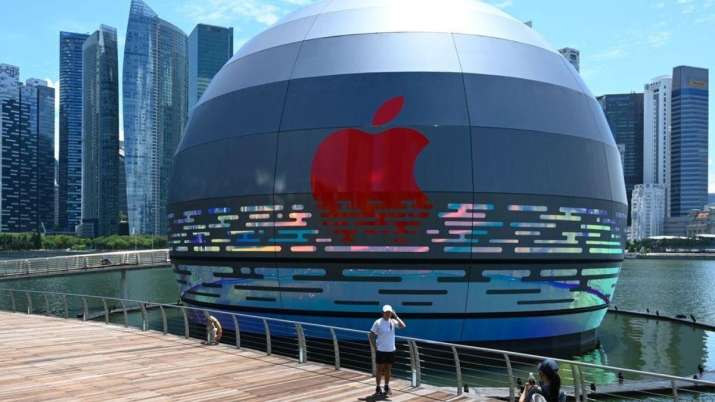 Though Apple is yet to provide any other official information and details about building square feet, or when it will exactly open. Apple has stated that it will limit occupancy in the new store during the pandemic and ensure heightened cleaning procedures.
Apple opened its first ever store in Singapore at the Knightsbridge building along the Orchard Road in 2017 and its second store, located at Jewel Changi Airport, opened in July last year. Apple Orchard Road was the first Apple store to open in South-east Asia and now this new store is Apple's 512th location worldwide.
Stay Tuned for

More Updated!