The lockdown feels like a never-ending spiral, while some countries are still in the recovery stage others are still going through the repercussions. In all these scenarios, workspace architecture has gone through an impactful change with newer and newer methods being introduced to create generative workspaces that embed the Working from home experience into physical office spaces. As the vaccines are now being rolled out all the entrepreneurs and business organizations need to think seriously about how they are going to innovate the physical office space to accommodate a progressive change post-COVID. 
Doing this is not an easy way out, from consolidation projects to refurbishment to entire renovation, each office space will have a different take asp er their current condition. In such scenarios, can strategic design help assess ad excite appropriate steps to create an office space that is both aesthetic as well as safe? Yes. 
Many worldwide surveys and researches have resulted that more than 65% of the workspace will undergo a revamp and turn into a hybrid scenario. Since the office remains a place to collaborate, connect, and bond, it can also help in socializing with others. Due to this, the utter non-existence of making work entirely from home is not a suggestive rule for designing collaborative spaces that encourage the communal spirit. 
New Footrules
Now the office design will not be about traditional conversation data of frequency of visitors, spaces measurements, activities, etc. Although these measures are still vital in creating spaces. They will be overpowered by examining the companies work culture by inculcating safety as paramount. By making strategic progress to break the agile culture that was seen before. Since we all know by now the pandemic is now ere to be over but just a way of being from now on. Communal spaces will get tricker to design and ideate. 
Identifying the organization's work culture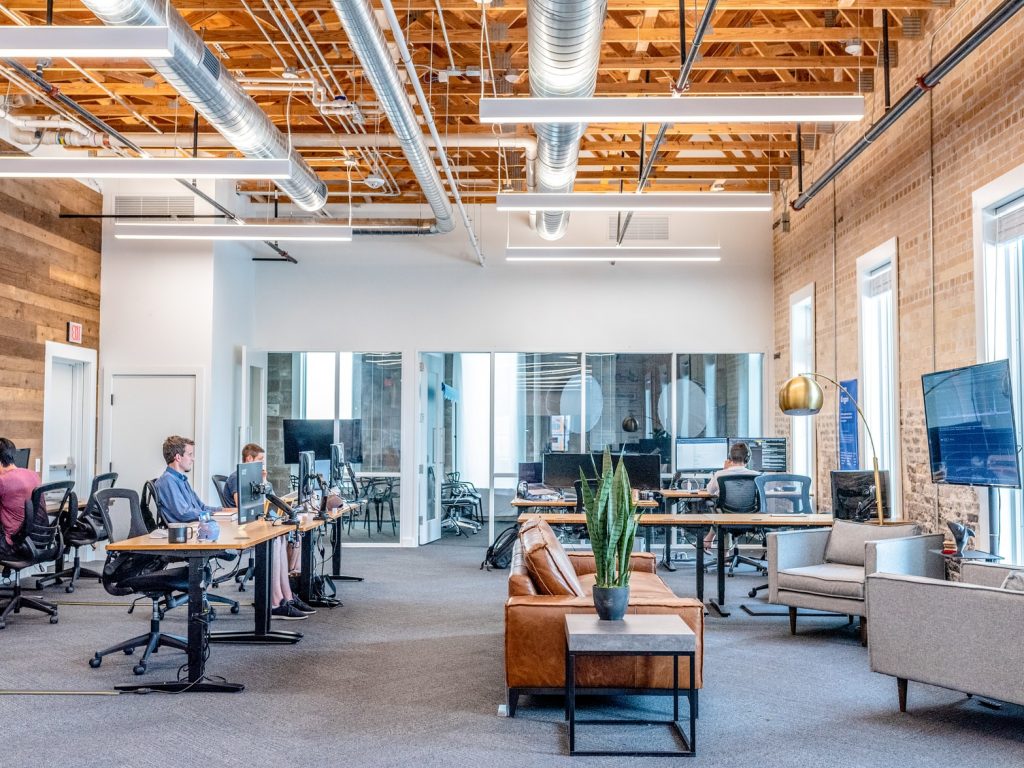 Before starting any form of strategic design, it is paramount to understand the organization's work culture and overall vibe to categorize it. These jotted-down notes can prove to be an asset while designing and dieting spaces for the same. The basic form of outcome that an organization expects can say a lot about the narrative of spaces that work the best to support their ideas. 
Co-Creation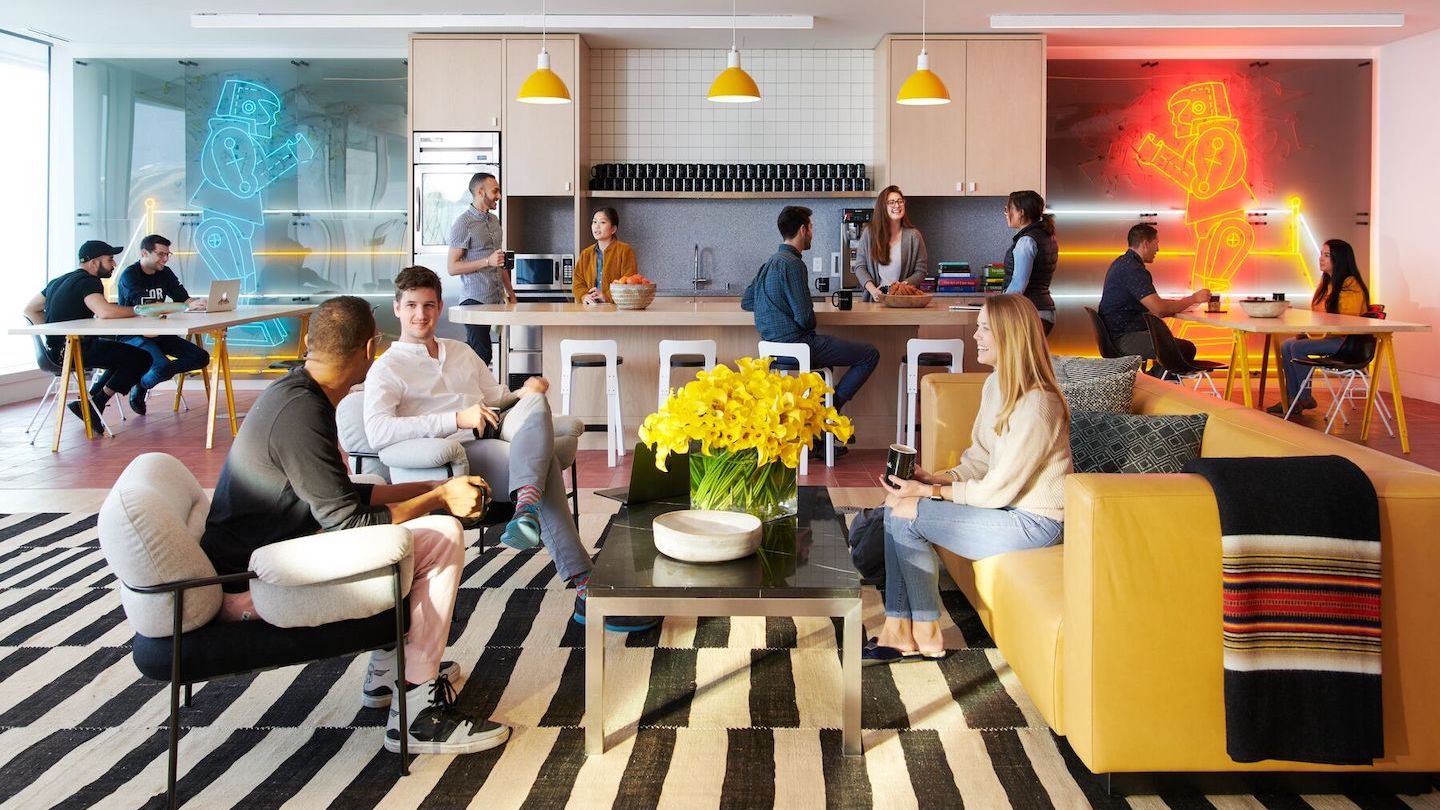 Co-creation is another important part to create a strategic workspace design. The strategic team responsible for creating post-pandemic spaces must collaborate and share their experiences to create spaces that are human-centric and human responsibility as well. For example, a central location of the cafeteria for different departments of people can push them to cross and converse within the cafeteria to increase a networking zone.
Another example of co-creation could be a design where multi-use spaces or client-centric spaces can be located in the center to generate a better flow of accessibility to everyone.
Technological equipped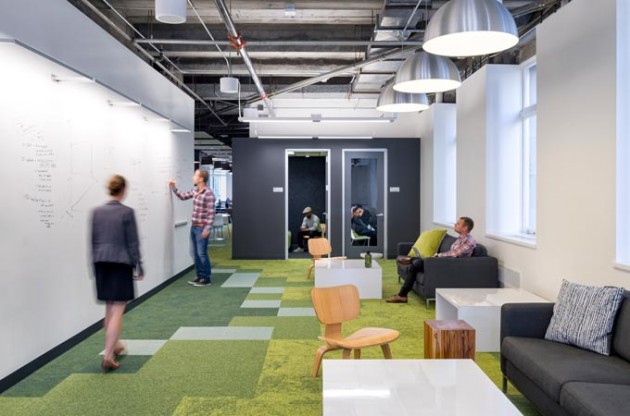 The post-pandemic change not only requires one to design better, but automation and technological advancement is also needed in an equal amount. Collaborating spaces by digitally aligning them to new and new software san automation services that help them in working efficiency are better.
Habitual spaces creating safer indoors
They say that "…watch your actions, they become habits; watch your habits, they become character; watch your character for it becomes your destiny."
When one creates positive habits in an office space, the same gets reflected in an employee's homes. This in turn creates a healthy ecosystem that touches a wider radius. Therefore, creating a safe environment can indeed help in inculcating healthy habits.
The built environment affects behaviors
Spaces have power over us, on how we act. react, interact and think in certain spaces. We do not act the same way in a classroom as we do in a temple. In the same way, we do not react the same way we do in a meditation center or a discotheque. 
In a 9to5 work culture, our office spaces are still going to be the most relevant spaces where change pot the pandemic is a much-needed aspect. It is important to consider this change from an aesthetic, functional as well as mental way where we are creating a  positive ecosystem for the office for the future to function well. A cultural shift has also been a driving key in changing the way we perceive our spaces, in such cases, these changes can be used as an asset to create a new niche in designing workspaces.