Influenced by the new site, looks out toward the desert mountains in the distance, the team at OPA treats the desert as a real environment as well as its ambivalent role in the cultural imagination. OPA has created this huge shapeshifter which also changes the response towards changing climate-responsive architecture as well.
SUSTAINABILITY CHALLENGE : 
It is an ecological design aiming towards the response to the harsh climate and dry landscape. With this approach, site, and landscape are inextricably linked. It is an amalgamation of 'contemporary art' and art of 'American west'. A twisted torus with several secondary and tertiary bubbles of space, with the deconstructive architecture to suit this place with the reliability to the context.
THE AMBIENCE OF THE INTERIOR : 
The high roofs, with exposed metal, create a feeling of grandeur and spacious experience for the people living inside. The large spaces with the walls of glass create an inside-outside relationship. Also, the modern relationship of all materials. The view is considered as one of the USPs of the area. The interior plays an equally important role in the overall landscape, and the desert.
The metal roof, glass walls, and the furniture that complement the ambience that has to be created, higher ventilation, and a good amount of natural sunlight to maintain the flux for the day and reduce energy consumption.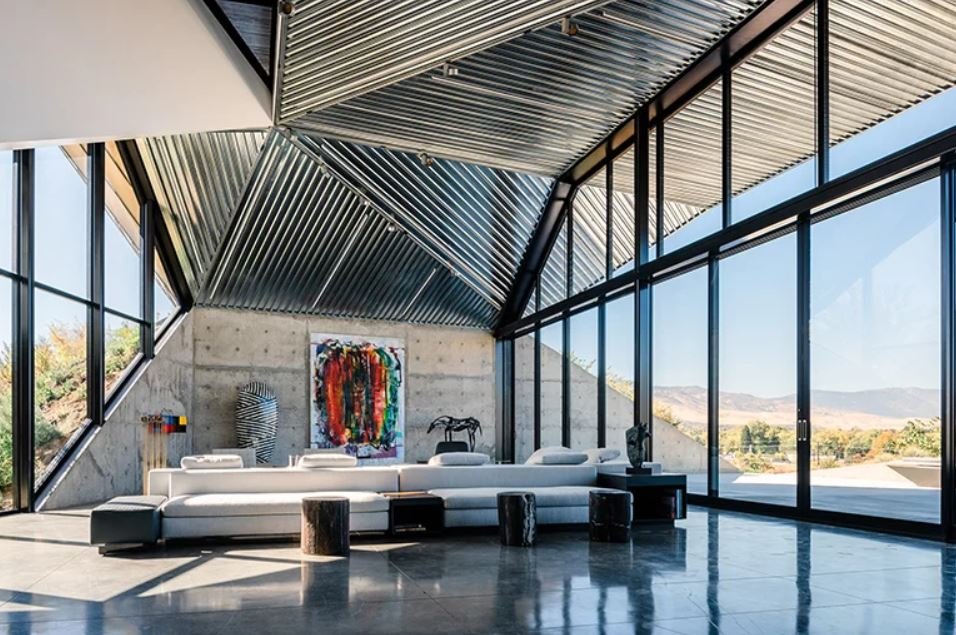 HIGH-PERFORMANCE  WINDOWS AND SHADES : 
All opening have sensor-activated roller shades to reduce energy demands. Highly efficient systems on the indoors to absorb and offset swings in the outside environment. The system is low energy consumption and it also eliminates duct loss.
The picture depicts thoughts behind the designing of the Shapeshifter. The thoughts and the initial concept is a necessity before applying it to such a site with harsh climatic conditions and then shaping it into a sustainable and more climate-responsive change.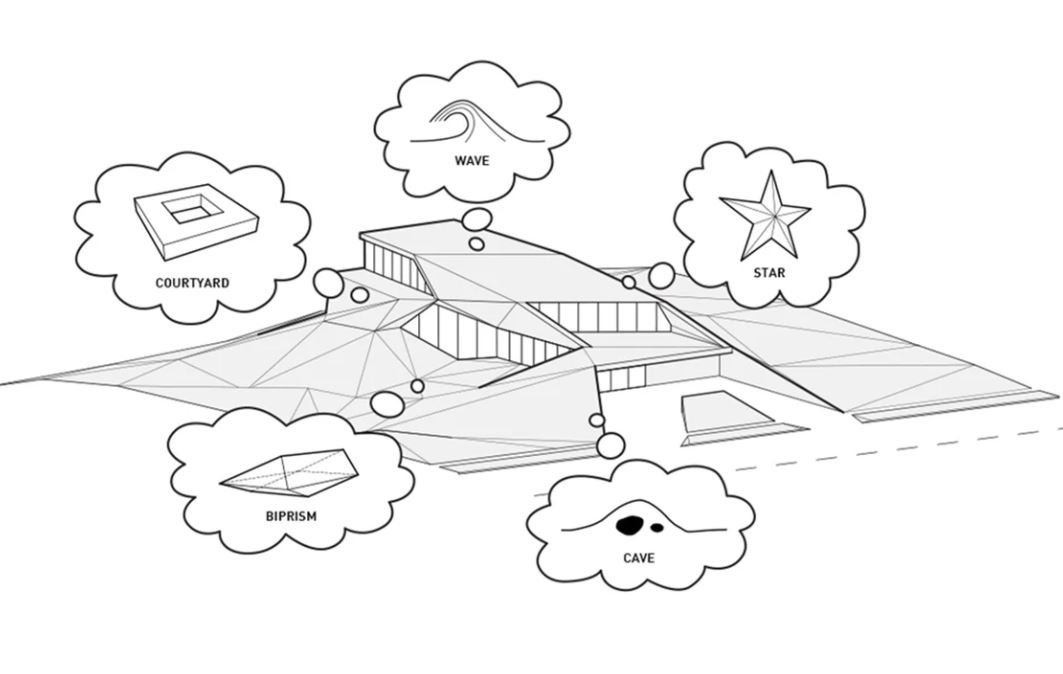 PLANNING OF SHAPESHIFTER: 
With the complexity of the geometry, the windows, and roof and the staircase are entangled into the residence such that the living room receives the maximum sunlight throwout. Topographically, the house is spatially slippery, a twisted torus with several secondary and tertiary bubbles of space. It is inspired by the desert.
The result expresses a flow of space that supports extreme differences without discontinuities. Elements of the house slide into each other with shifting relationships of fractured symmetries, local axes, and embedded parallelisms.
The pictures depict an emblem in the desert, with the proper functioning of the climate-responsive architecture. Though it is an ideation that is not always adopted by the architects a new approach has only made it better and a start to the advancement of architecture.