It is extremely hearting wrecking to realize that the pioneer of holistic Architecture, Ar. Revathi Kamath left us on 21st July 2020. Revathi was quiet a complex woman and well equipped with knowledge on integrating holistic development in architecture. Also, her ideologies were translated into designs and not merely limited to paper. She was the one who had brought about the trend of mud architecture in India. The typical features of Revathi's designs were using locally available stones, mud, and recycled bricks. "My whole effort is to make mud a viable material," said Kamath when asked about her obsession with mud as a building material.
In an interview with Doordarshan, she once showcased how she had worked with a local woman in creating a schematic drawing for the slum redevelopment project. This woman from the slums under the Shapidur flyover had given Revathi a narration of her memory of her village homes and dimension were given in terms of hands 'hath' and fingers ' ungli'. Sounds quite an irrelevant right? But guess what, Kamath had developed a dimensional drawing solely based on this narration and later came up with a unique scheme for this redevelopment scheme. This on one of the many incidents that suggest that Revathi was a woman of substance. Hence, she prioritized considering the narratives of the locals to develop a scheme for them, which replicated their initial life, thereby restoring the social and cultural value.
Holistic approach & Empathy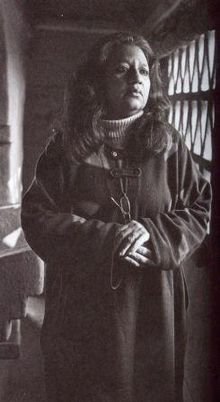 Having worked with the Group Rural and urban planning or The GRUP, Revathi gained an edge to empathize with the users. She had the skill to understand their traditional and cultural needs.  She has worked closely with Romi Khosla, Vasant Kamath, and Narendra Dangle. Later she had set up a studio with Vasant Kamath. The studio today is famous as Kamath Design Studio. Working in projects of social importance and urban resettlements gave perception to Kamath, which she used in each of her projects. Thus, delivering better projects en after the other.
Kamath's idea of looking at architecture from the holistic point of view was much ahead of her time. She viewed architecture and design as a means to heal the users as well as ecology. Kamath believed that spaces had the power to induce social and cultural wellbeing.  As a result, she is noted for her sensitivity towards the user communities. A clear transition of her empathetic ideologies to her designs is evident in Kamath's works.
The Great Legacy
Revathi took each project as a new challenge or rather as a new opportunity to excel. Hence each project of hers has a different brand value to offer. Let us have look at the noteworthy works of Revathi Kamath
The Akshaya Prathisthan School Annex
Location: Delhi
A school for the needy and the underprivileged, Akshaya prathisthan is one of Revathi's magic. The design brief aimed at creating a space that helps the children to learn and live together. Revathi tried to experiment here with mud and tried to create a curvilinear enclosure and easy flowing forms and spatial hierarchy's to boost the children's imagination and perception of space. Terracotta bricks were used for the walls while for thermal insulation the corrugated sheet roof was layered with thatch and creepers. This shows that budget and resources do not matter. Revathi's strong conviction made this space stand apart. Later, the Akshaya Prahisthan school was being nominated for Aga Khan Award.
The Gnostic Centre
Location: Gurugram, Harayana
The Gnostic Centre was developed as a campus for spiritual and academic realms. Its landscape and architecture act as an oasis of contemplation and unity with nature. Kamath had developed the whole scheme as an interconnected space with the landscape's buffer areas. The spatial arrangement was integrated with the landscape. The central double brick dome was attributed to the conference area. The project also showcases the wondrous usage of bamboo as a building material. The iconic hyperbolic parabolic pergola shows Kamath's understanding of structural systems and the use of unique and eco-friendly materials.
Biding a goodbye
Revathi has left and her absence will be a loss to the architectural fraternity. Therefore, recognizing and understand her works must be now our prerogative. We must acknowledge her contribution to this field and take away as much as we can to achieve a holistic quality in our work as well.